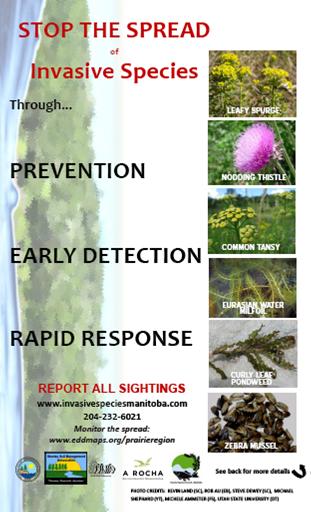 New Stop the Spread of Invasive Species! poster now available for download in PDF format!
Information on invasive species to look out for in and around the water this summer. This poster wascreated by the Pembina Valley Invasive Species Committee. This project was funded by Agri-Extension Environment Program.
Email:  info@invasivespeciesmanitoba.com for a free copy by mail.